California Nurses recharge their fight for Medicare For All
February 23, 2023 9:51 AM CST  BY MARK GRUENBERG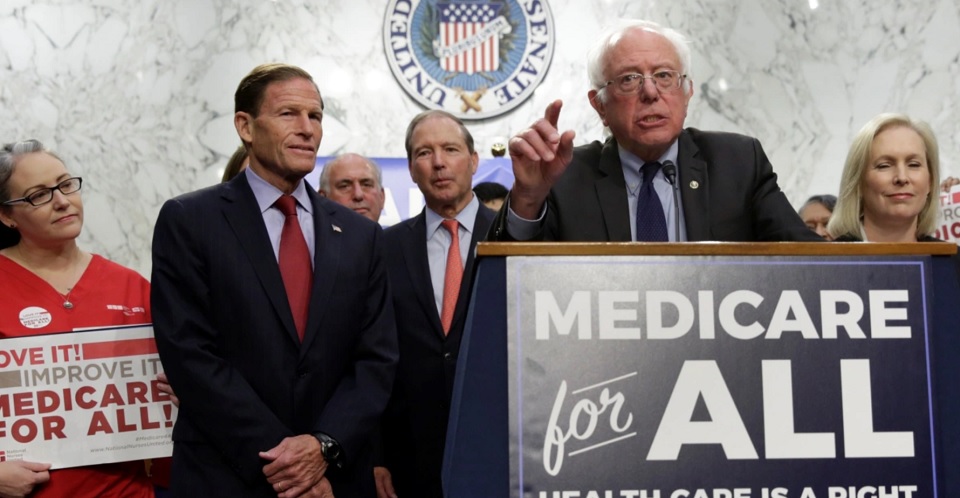 OAKLAND, Calif.—Let's say this for National Nurses United and its affiliate, the California Nurses Association, in NNU's home state: When it comes to Medicare For All, called CalCare there, they never, never, never give up.
So in the heavily Democratic and pro-worker legislature, they're going to try, try again to push CalCare through, bringing universal government-run single-payer health care to one of every eight people in the U.S.
And CalCare would also eliminate the corporate class of the health insurers who rip patients off through high premiums and co-pays while denying them care, forcing hospitals to short-staff their nursing corps, too—all while pocketing huge profit margins that defy description.
The whole point of the union's campaign for CalCare is both universal care at a lower cost than insurers impose—by eliminating them and their overhead—and, as NNU keeps saying, to "put patients before profits."
CalCare has foundered twice in the Golden State, once when former Gov. Jerry Brown (D) raised questions about its financing and a second time when it passed the State Assembly but was marooned in the State Senate.
The goal this time is to build momentum for the legislation (HB1690) this year, preparing for hearings, debate, and, hopefully, passage in 2024. Left unsaid: That's a presidential election year when voters will presumably be paying more attention.
CalCare "would guarantee free, comprehensive, high-quality health care to all California residents as a human right through a single-payer system," the union declares.