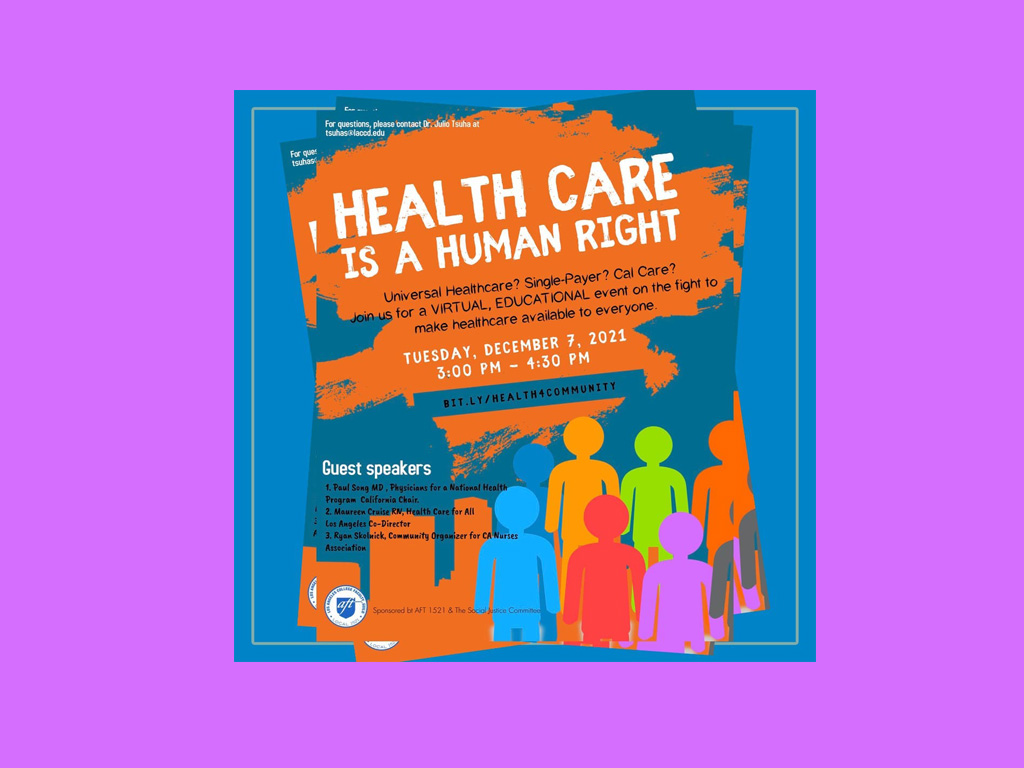 Healthcare is a Human Right!
151
151 people viewed this event.
The Social Justice Committee of The Los Angeles Community College District's Faculty Guild (AFT1521) panel on the fight for healthcare for all.
Healthcare For All-Los Angeles] MAUREEN CRUISE
@pnhp Dr. PAUL SONG
California Nurses Association] RYAN SKOLNICK
TOPIC:
Single-Payer Healthcare, CalCare and other legislation, and the campaigns that are moving to making this happen.
ORGANIZE. AGITATE. EDUCATE. LEGISLATE.
LET'S DO THIS!
California Single Payer Now!!