Humana to Exit Employer Insurance Business to Focus on Government Plans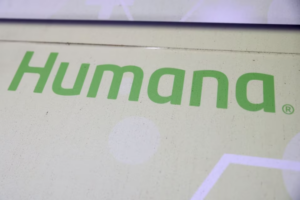 February 23, 2023
by Sriparna Roy
Editing by Savio D'Souza and Sriraj Kalluvila
Feb 23 (Reuters) – Humana Inc (HUM.N) will exit the employer-based insurance business over the next 18 to 24 months, it said on Thursday, to focus primarily on government-backed programs such as Medicare for people aged 65 and older and its specialty businesses.
The U.S. insurer raised its forecast for the Medicare Advantage program it sells directly to individuals to at least 775,000 members from 625,000 on higher-than-anticipated sales and retention early in this year.
Shares of the company rose as much as 1.3% to about $510 in early trading.
"The exit from the commercial group business makes strategic sense as it enables the company to focus resources on medicare advantage business," J.P. Morgan analyst Lisa Gill said in a note, adding that the brokerage believes the market viewed the business as non-core.
Its employer group insurance business includes both fully-insured health insurance plans purchased by employers, as well as employer-sponsored health plans run by Humana.