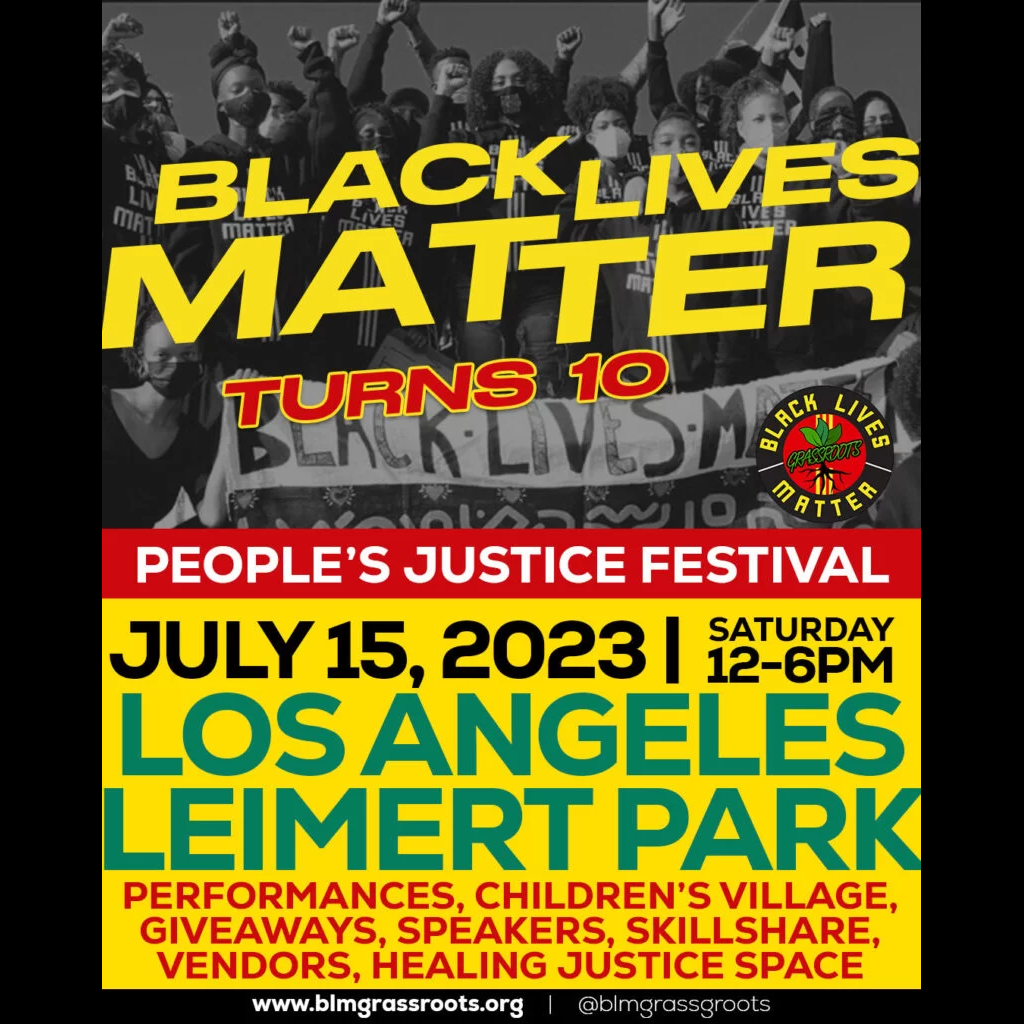 Black Lives Matter turns 10 Anniversary Celebration
79
79 people viewed this event.
Where:
Leimert Park
4395 Leimert Blvd
Los Angeles, CA 90008
When:
Saturday, July 15
12:00 pm- 6:00pm PDT
What:
Can you believe that Black Lives Matter is turning 10 years old?!? We were birthed July 13, 2013 in Los Angeles to build "a movement, not a moment" to end state-sanctioned violence against Black people in the wake of the acquittal of #TrayvonMartin's murderer.
For the last decade we have poured our blood, sweat, and tears into building #BlackLivesMatter as the largest racial and social justice movement in global history, with chapters around the world. We're planning a huge celebration for Saturday, July 15th in Africa Town (Los Angeles' Leimert Park), the starting point of the first intuitive Black Lives Matter protest.
This will be a huge Black joy festival that you don't want to miss, with performances, art, skillsharing, dialogue with freedom fighters and movement veterans, a children's village, healing services, vendors and an overall Black liberation vibe with the reclamation of the soul of Black Lives Matter.
Full Details:
https://blmgrassroots.org
&
https://www.eventbrite.com/e/black-lives-matter-turns-10-anniversary-celebration-tickets-663255584307