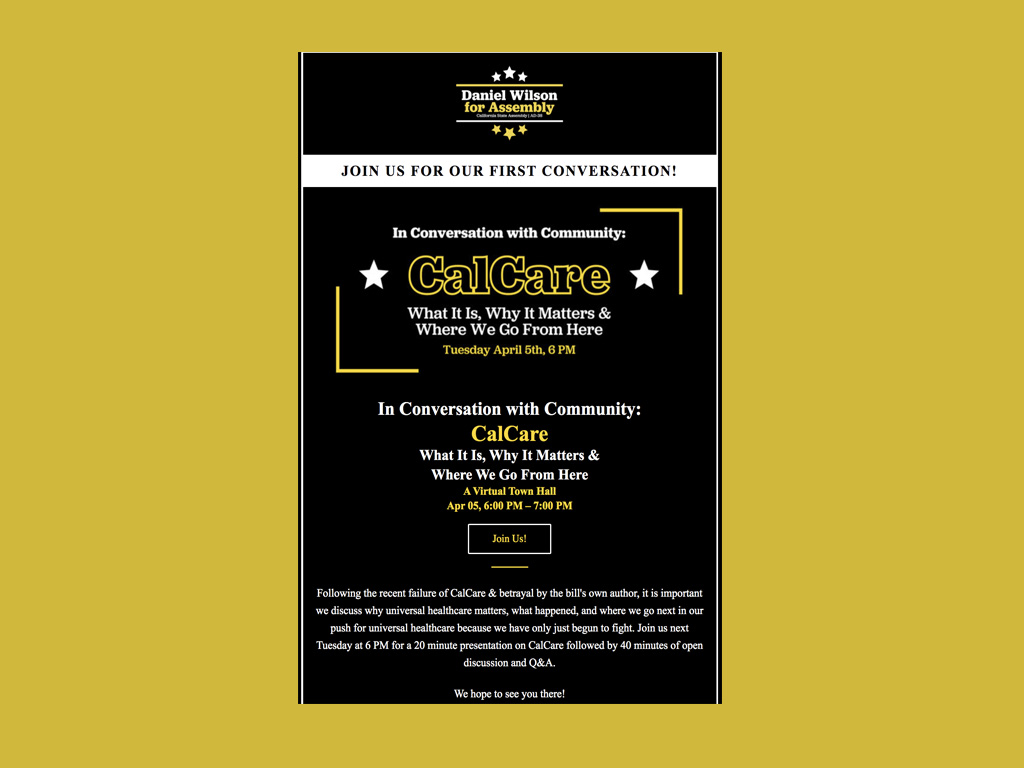 Candidate Daniel Wilson Town Hall on Calcare
167
167 people viewed this event.

Following the recent failure of CalCare & betrayal by the bill's own author, it is important we discuss why universal healthcare matters, what happened, and where we go next in our push for universal healthcare because we have only just begun to fight. Join us next Tuesday at 6 PM for a 20 minute presentation on CalCare followed by 40 minutes of open discussion and Q&A.


We hope to see you there!