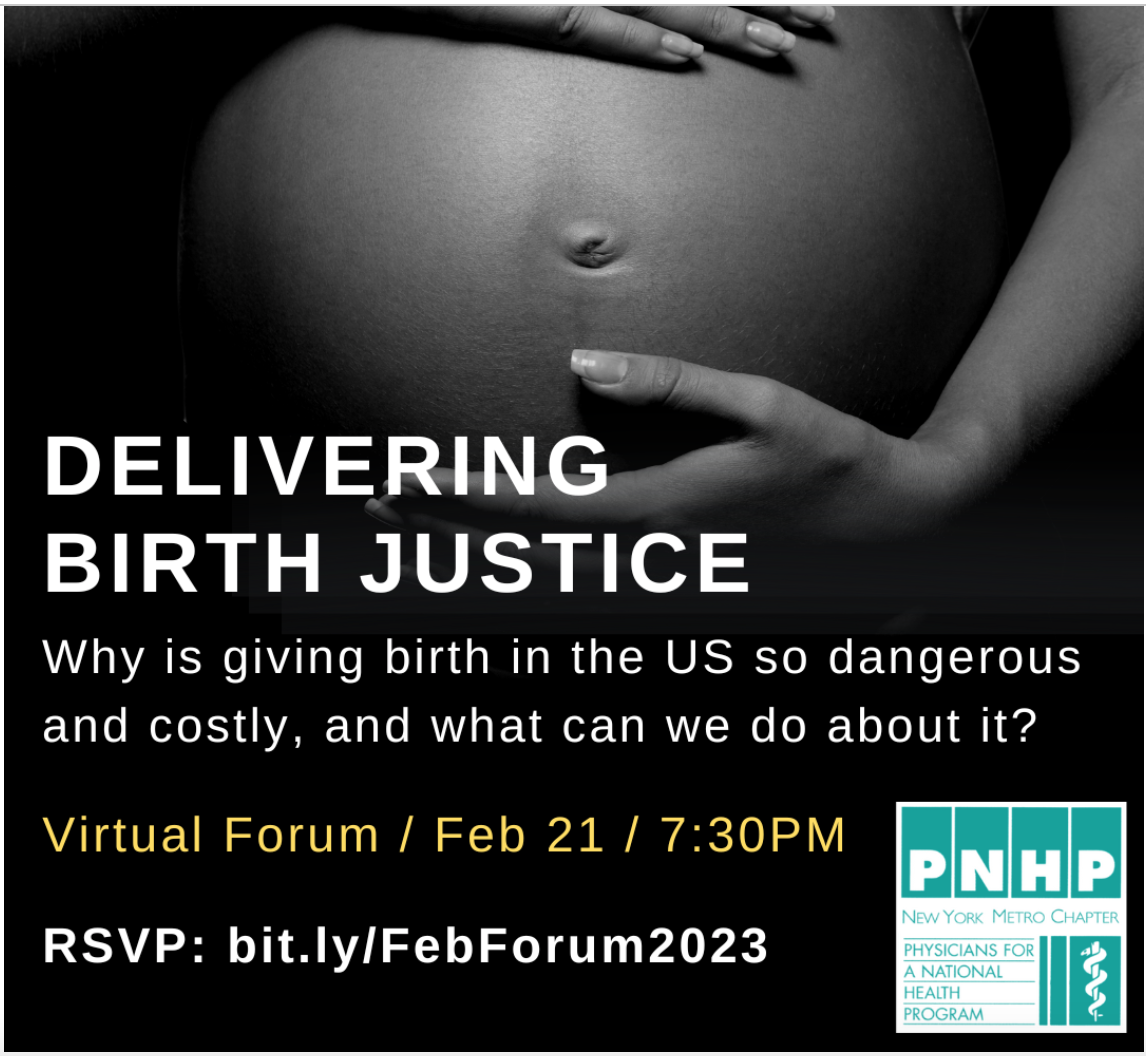 Delivering Birth Justice: PNHP-NY Webinar
458
458 people viewed this event.
February Forum – Delivering Birth Justice: Why is giving birth in the US so dangerous and costly, and what can we do about it?
Maternal mortality in the US is more than double that of other wealthy countries that have universal healthcare. Worse yet, in New York City, Black birthing people are up to 12 times more likely to die than their white counterparts. Paying more for inequitable care and worse outcomes is unacceptable and it is within our power to change!
Join PNHP-NY Metro on February 21st at 7:30PM EST to explore urgent threats to maternal health and the changes needed to achieve birth justice. We will feature the voices of patients, doulas, midwives and physicians, and highlight actions we can take today to promote equitable maternal health for all.