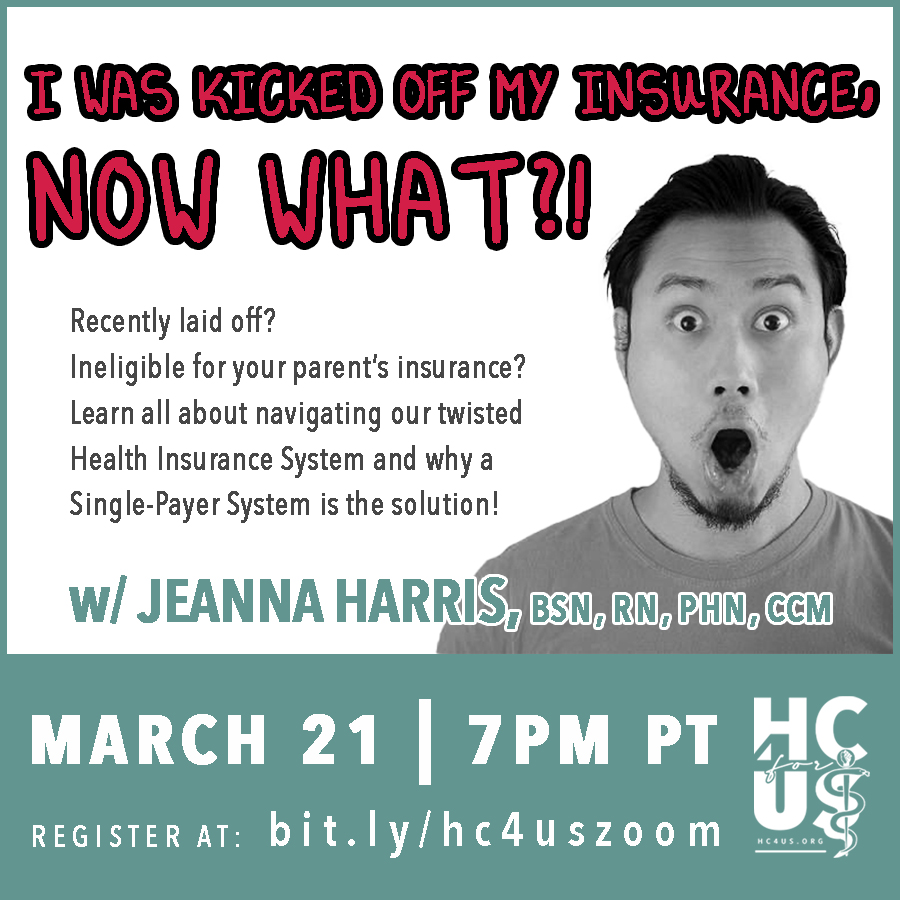 I Was Kicked Off My Insurance, NOW WHAT?! w/ Nurse Jeanna
131
131 people viewed this event.
Did you just turn 26 and are no longer covered under your parent's health insurance?
Were you one of the 7,000 working at Disney who just got laid off?
Maybe you're one of the 700,000 that lost their job at Google, Microsoft or Amazon?
Even NPR just cut 10% of their workforce!
We are the only country that ties health insurance to employment and with nearly daily layoffs, more and more of our population is left without insurance, and unsure what to do in such a convoluted system.
So, while we fight to pass AB 1690 CALCARE, the CA Single Payer/Medicare for All bill that will guarantee ALL CA residents healthcare (medical, mental, dental, vision, hearing, all health care you need – including prescriptions as deemed by you and your doctor) for as little as $48/month, we are holding this workshop to help you navigate the health insurance hellscape.