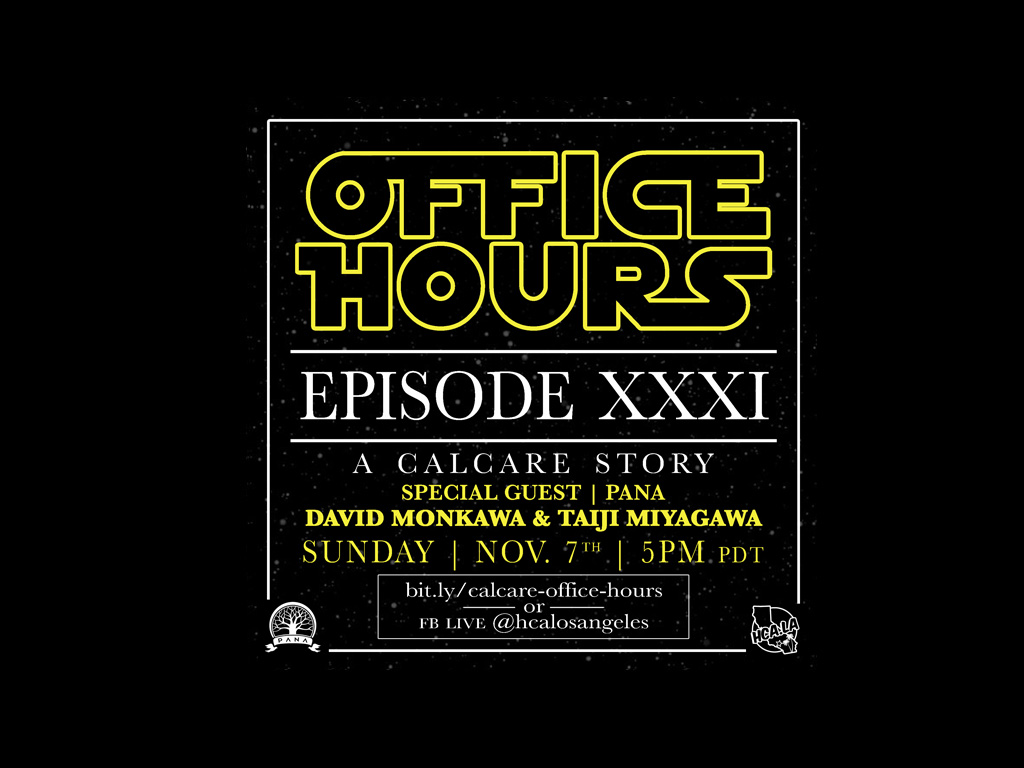 Office Hours November 7th, 2021
89
89 people viewed this event.
Join Us every Sunday from 5-7 pm to LEARN MORE about how Single Payer AB 1400/CalCare the Guaranteed California Health Care for All Act would transform Californians' lives.
Our guest panel will include, David Monkawa,  a community organizer and member of PANA ( Progressive Asian Network Action) and Taiji Miyagawa, an activist fighting for Seniors not to get evicted from their Senior Homes from developers of luxury apartments.
Office Hours the Doctor & Nurse are  Dr. Bill Honigman of PDA & Nurse Jeanna Harris of HCA-LA.
Drop-in anytime with your questions. Our experts are ready with the answers – even the tough ones!