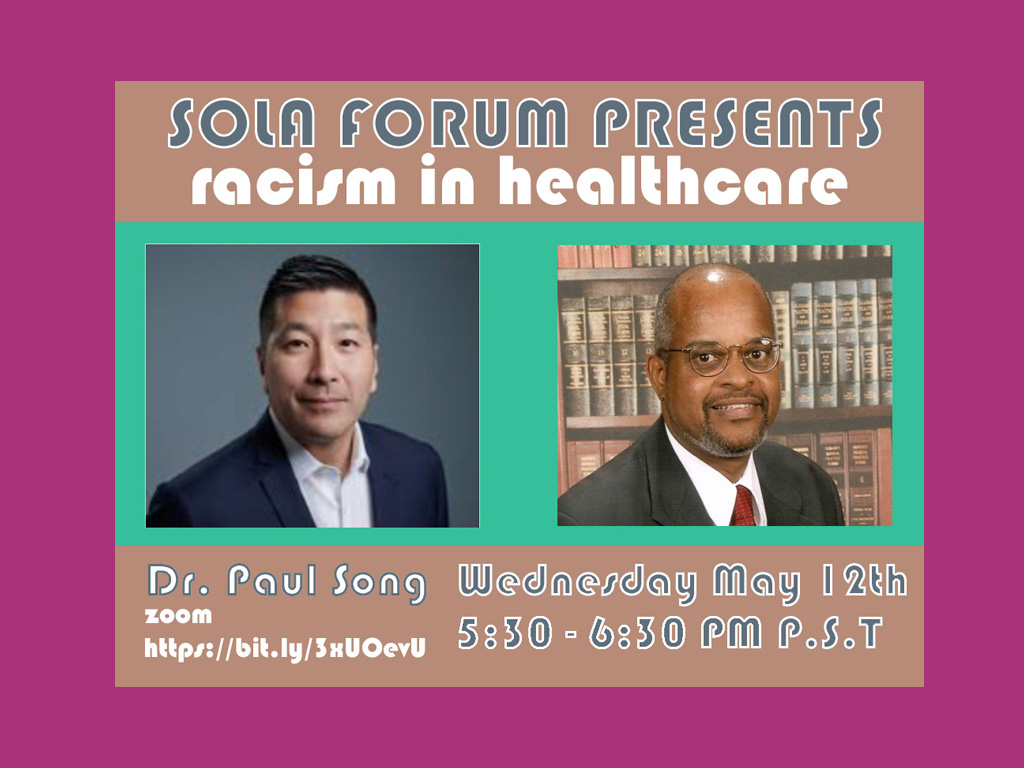 SOLA Forum "Racism in Healthcare." with Paul Song MD
122
122 people viewed this event.
Join us for a most intriguing presentation by Dr. Paul 
Song, Oncologist speaking 
about "Racism in Healthcare."  Dr. Song is  Chair of Physicians for a National 
Health Program- California chapter. There will be a particular focus on things we 
should have learned during the Coronavirus Pandemic. The forum is still 1 hour long, 
but this time we will go beyond the first hour for those who may have deeper questions 
that deserve quality group exploration.  
HOST: Luis South  
INFO: (323) 370-9140. 
Topic: SOLA Healthcare Zoom Forum
Time: May 12, 2021 05:30 PM Pacific Time (U.S and Canada)
Meeting ID: 885 6303 3162