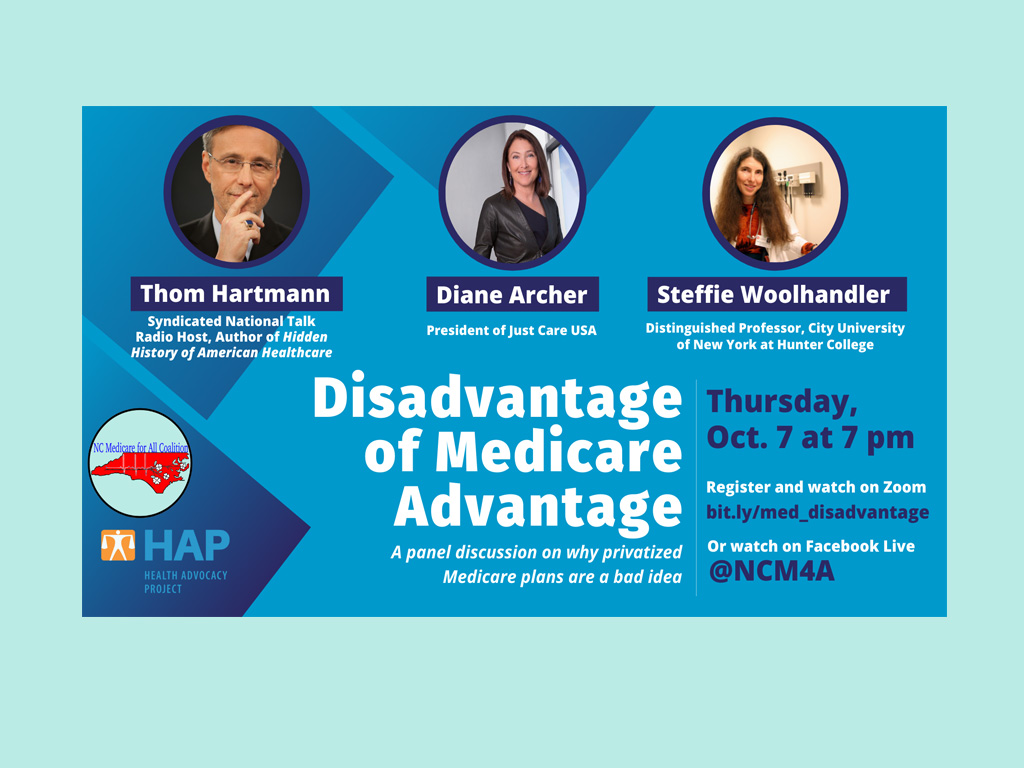 Disadvantage of Medicare Advantage
112
112 people viewed this event.
Happening next week, Thursday Oct 7! It is almost time for Medicare's Open Enrollment and the Medicare Advantage marketing push is out in full force. For years, for-profit insurance companies have been "privatizing" Medicare with promises of better services, and low out of pocket costs…but the reality is a different story.
We are excited to welcome Thom Hartmann (progressive radio host and author), Diane Archer (Just Care USA) and Steffie Woolhandler (CUNY, Hunter College) as panelists for "The Disadvantage of Medicare Advantage" on Thursday, October 7 at 7:00pm. They will tell us the facts about these Advantage Plans, their history, how they are ripping off the taxpayers and burdening seniors with medical debt. Expanded and Improved Medicare for All is the true solution!