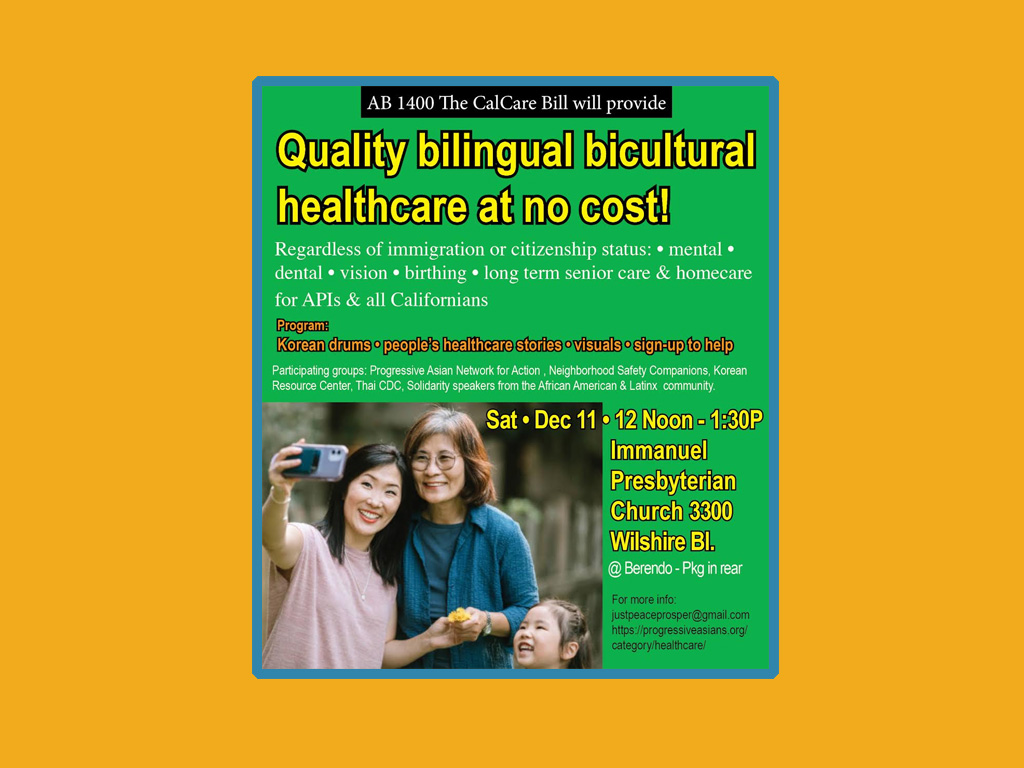 Immanuel Presbyterian Church AB1400 Event
73
73 people viewed this event.

AB1400 The Calcare bill with provide Quality bilingual biculture healthcare at no cost. Regardless of immigration or citizenship status: Mental * Dental * Vision * Long Term Senior Care and Homecare for APIS & all Californians.


Program: Korean drums * people's healthcare stories * visuals * sign-up to help.  For parking go to Berendo Street in the rear.


Participating groups: PANA, Neighborhood Safety Companions, Korean Resource Center, Thai CDC, Solidarity speakers from the African American & LatinX community.


Contact for more info: justpeaceprosper@gmail.com 
Website:progressiveasian.org