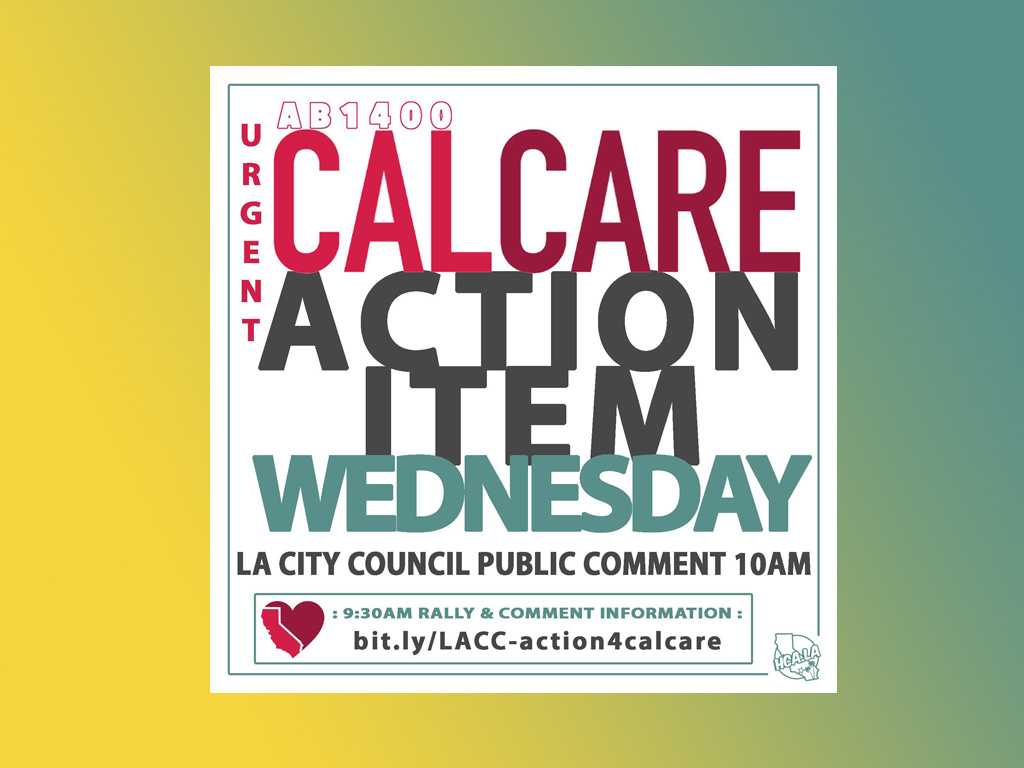 CalCare Action Item Wednesday
112
112 people viewed this event.
After 5 months of organizing, we have succeeded in getting the Los Angeles City Council to vote on a resolution in support of CalCare (AB1400) at their meeting THIS WEDNESDAY, 8/25/21, at 10:00am!
We have only TODAY to make the final push to ensure at least a simple majority of eight votes to win passage of the CalCare resolution in the City Council.
Having Los Angeles vote YES on the CALCARE RESOLUTION will be a significant boost to the statewide campaign to win AB1400.
Will You Take Action for CA Health Care for All today and Lobby Your City Councilmember?
Let us know in the comments